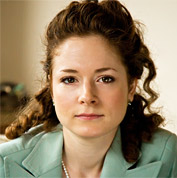 Laura Citron
Laura has worked for the last 8 years in public relations and public affairs in London, Brussels and Moscow. She is currently European Director of The PBN Company, one of the leading strategic communications consultancies in Ukraine, Russia and CIS.
Her clients at PBN have included Procter & Gamble, Microsoft, HSBC, Dolby Laboratories and Ukrproduct.
Laura first worked in Moscow as a copy editor at RIA Novosti in 2007, and then returned in 2009 as an Alfa Fellow, sponsored by Alfabank. Prior to that, she was a press officer at the City of London Corporation and managed European public diplomacy projects for the British Council in Brussels. Laura holds degrees from the University of Oxford and University College London.
←
Back