14 february
Open registration to KIAF-2011!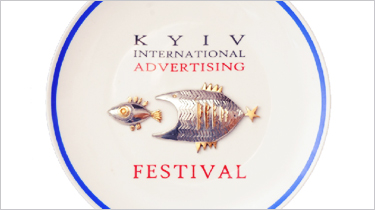 Today open renovated site of the Kiev International Advertising Festival. Also we are open registration of entries and participants. This is the first part of good news for advertising community, our friends and participants.
The Organizing Committee of the KIAF has always aimed to be helpful and not dull for our participants. Also we are trying to organize the honest and uncompromising competition, determine the best and most successful entries in advertising and promotions. This is our goal as festival of creativity.
This year, we continuing our good tradition, but we add much more fun and…sea. The main difference KIAF-2011 from previous festivals – it will held in Odessa, the most effective and creative city in Ukraine. All will be as accustomed to our members: interesting speakers, useful reports, hot party, bright theatrical ceremony, but in Odessa all events will be unforgettable!
Competitive program will be the same with one exception – category of Media Projects renamed in Creative Use of Media category and it will be judge by creative jury. This is quite logical and justified – according to the festival statistics, the majority of participants in this category consist of creative agency and Organizing Committee decides that they should be judged by creative people.
Come on May 26-28 in Odessa and see how Odessa will be transformed into an advertising Mecca of advertising market.
We'll talk more about work of interactive agency ISD Group. , authors of a new KIAF's image, but later. And yet to decide where and how to submit work from the competition, because May and Odessa in the offing. Expect surprises!
Next Page