22 february
ISD Group takes KIAF to Internet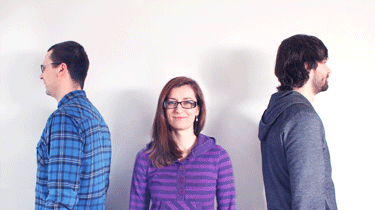 This year first time in Kiev International Advertising Festival history, identity and advertising campaign creates by specialists in digital, not design studio or full-service agency. Authors of a new festival style became creators of ISD Group, the best digital agency in Ukraine in the All-Ukrainian advertising coalition ranking of creativity.
"This is our signal to the market that digital is becoming the main engine in advertising. KIAF's basic communication will be built in an interactive. Billboards, newspapers, radio and TV will be support festival campaign", - Maxim Lazebnik, KIAF's producer said.
XII KIAF's design and promotion based on the slogan "Win can not justify". The authors suggest to colleagues stop lying and take responsibility. Nowadays, Festival is the one way of professional score of good taste ad agencies which influences on preferences of millions people. Lack of participation in it may not mean laziness or cowardice, but almost always indicates indifference to around world. However, ad men will be able to feign nice excuse, eh?
This concept ISD Group team, without exaggeration, may call personal experience.
"We had begun to participate in KIAF since 5th festival. First two years our work was included in the shortlist. Then we got Bronze, next year - Silver, then finally won Gold. Last year we won two Gold prizes. Honestly, every year, we were thought to give up and have had strong excuses for lack of participation. But after winning all of this excuses have been forgotten" - says Viktor Shkurba, creative director at ISD Group.
February 14 launched an updated Festival's website. Now it represents information only for person that wishing to win, and the first KIAF's participants have already registered their projects there. Promo campaign aimed at looking for excuses, will be start in March with goal to make the question "Why you do not participate in KIAF?" offensive, and the answer to it - hard.

Next Page