28 february
XII Kyiv International Advertising Festival announced Craft Jury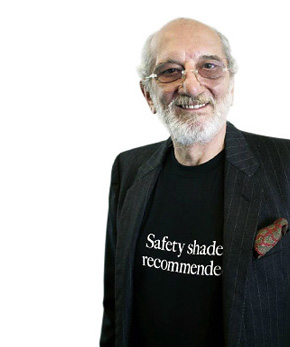 KIAF's Craft category - reward quality of craft in the advertising process, not production houses, but best realization of creative idea in a practice, best copywriters, art-directors, directors and other creative specialists. This year KIAF's Craft Jury will be judge by Board Members from ADCR and ADC*UA and lead by President ADC Europe - Franco Moretti.
Franco Moretti, ADC*E President
He studies architecture. He began in the advertising profession as an illustrator. He was a junior art director and art director in T.H.W. adv., group head in Clemenger adv. and creative director in Le Grand adv. (McCann-Erickson).
In 1973 he joins McCann-Erickson Milan as senior art director to work on major international clients such as: Nestle', Coca-Cola, martini, Colgate, Gillette, Zanussi. In 1984 he is appointed vice chairman and co-executive creative director of the three McCann Italian offices. In 1990 Franco becomes senior vice president worldwide and creative director for Europe. In 1995 he became an ADC*Italy President. In 1996 he engages in a new exciting professional journey as chief creative officer in Leo Burnett Italy. A team, which sees Leo Burnett Italy rapidly, grow to the fourth position. In 2001 he became Group Vice Chairman Leo Burnett. Nowadays he is a ADC*E President and CEO in Publicity Progresso Foundation/ Also he is teach communications in IULM Milan University.
Craft Jury:
Alexander Alekseev, ADCR President, Moscow
Yurko Gutsulyak, ADC*UA President, art-director and co-owner of Graphic design studio by Yurko Gutsulyak, Kyiv
Anze Jereb, ADC*UA board member, creative director and co-owner of Industria Komunikatsiy group
Pavel Klubnikin, ADC*UA board member, senior art director at Leo Burnett Kiev
Sergey Krivosheya, ADC*UA board member, Chief Creative Officer at Euro RSCG Kiev
Roman Firainer, ADR board member член, Chief Creative Officer Instinct , Moscow.
KIAF's program consist of 14 contests and will be judged by 9 panels of judges which headed by real ad professionals. Details - on official Festival's website: http://www.kiaf.com.ua/ Organizing Committee have special offer for early deadline - before the end of March participants can have special discount. Also we propose 30% discount on series of entries (three or more entries in one contest as a part of a campaign). Every entry should have a clear indication of belonging to certain series in application form. And special offers for members of the All-Ukrainian advertising coalition: 20% discount for accreditation and participation in contest program for actual members of the All-Ukrainian advertising coalition and 5% discount for accreditation and participation in contest program for associated members of the All-Ukrainian advertising coalition.
The аpplications are accepted until April 23rd, 2010. Detailed terms and conditions of payment can be found here. Note that only till the end of March a special tariff, which gives significant discounts, is possible for the participants.
Next Page