5 april
During the discount period KIAF received almost 300 works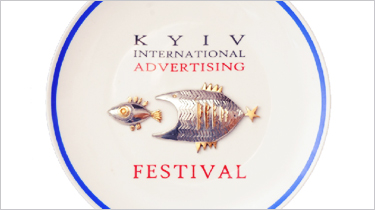 On March, 31st the period of reduced-rate participation in the Kiev International Advertising Festival has ended.
By this moment the Festival Organizing committee has received 296 entries from 90 participants - from Ukraine, Russia, Belarus, Armenia, Lithuania, Kazakstan, Estonia and Spain. The absolute leader is Toy Pictures, Ukraine- its command has submitted 16 entries. Further in the list of champions are advertising agencies Michurin, Ukraine and Efecta BBDO, Belarus - 12 works from each agency, after them - Grey G2 Ukraine (11), TABASCO, Ukraine and AIDA Pioneer, Belarus- 9 works from each agency.
296 entries and 90 participants- is it a lot or a little over a month before the deadline? Organizing Committee suggests to campare Festival's statistics in the last 2 years
2010 - In discount deadline Organizing Committee has had only 200 entries and 148 participants, but in competition program has been taking part 1289 entries from 299 participants from 12 countries of Europe and Asia.
2009 - 1468 entries competed for awards in 14 competitions of 10th anniversary Festival. They have been submitted by 381 participants from 15 countries of Europe and Asia. In the end of March, Organizing Committee has had only 492 entries from 189 participants.
Maxim Lazebnik, KIAF's producer commenting early deadline, said that he believes in quantitative growth:"Usual situation for us - participants has been attacking KIAF's site in last night".
Entries are accepted until April 22.
KIAF's program consists of 14 contests which will be judged by 9 panels of judges headed by real ad professionals. Details - on official Festival's website http://www.kiaf.com.ua/

More information on www.kiaf.com.ua , http://www.facebook.com/kiaf.com.ua , http://twitter.com/kiaf_ua
Next Page