11 april
Outdoor Advertising of 12-th KIAF. Only for those who really need it
As ISD Group conceived, outdoor ads of 12-th Kyiv International Advertising Festival continue the general idea of ​​the campaign — personalization. It is addressed only to the potential participants of the festival — advertisers and marketers. But the main problem was to make a poster invisible for other passers-by.

The solution: no frills, black and white, small print. Ordinary citizens are unlikely to pay attention to such a shield. But advertisers want to see who has posted the invisible advertising — "I should suggest them our professional services!" — come closer to the board, read the post - got caught!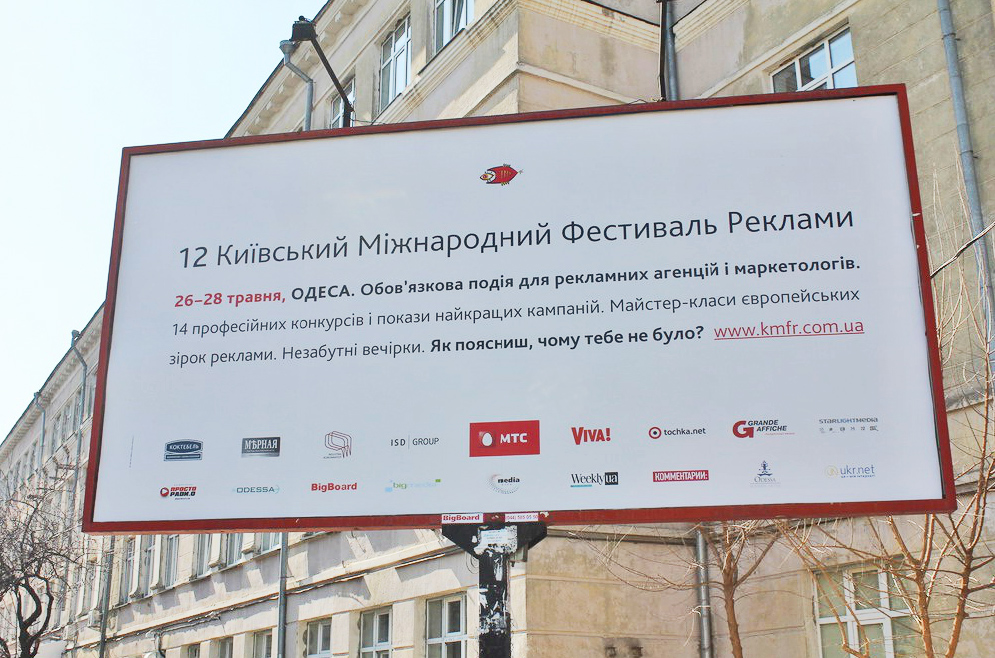 Maxim Lazebnik, KIAF's producer: "The first time I saw the 6x3 board of the festival's ad driving at night. And did not read anything. couldn't sleep all night long, was thinking about fuck-up. But then I calmed down "
Victor Shkurba, creative director of ISD Group: "Aren't you bored to look at the bill boards with men and women at each turn? We are. And our board is visible only for attentive and only for those who will stop the car on the highway, come up and take a look. This is a Commercial Break "
12 KIAF will be held on May, 26-28 in Odessa. Entries are accepted until April 22.
http://kiaf.com.ua/
http://www.facebook.com/kiaf.com.ua
http://twitter.com/kiaf_ua
Next Page