21 april
KIAF's New Promo Partner Creative Agency Brand On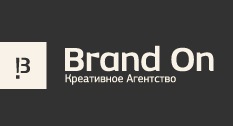 KIAF's new promo partner creative agency Brand On will assist Festival's organizers in promoting KIAF in Odessa. Also, Brand On will hold auditions and will choose three most beautiful hostesses in Odessa. They will greet Festival guests in the lobby of Art Gallery and will help to participants to register.

In spite of young age Brand On (it has celebrate only third anniversary), creative agency has already entered to the TOP-20 Most effective agencies ranking on basis of EFFIE Awards 2010.

Maxim Lazebnik, KIAF's producer: "When I have been looking for KIAF' partners in Odessa, I got an advice to find Borzhuy. And I have memorized guys from agency Brand On and decided to call to Odessa. And all happens look like anecdote - Konstantin Slobodyanyuk, director at Brand On agency turn out to be this Borzhuy.
Konstantin Borzhuy, CEO at Brand On: «KIAF on the Black Sea - is one of most important event at advertising market in Odessa. I remember Effie Award Ceremony and Maxim Lazebnik's jokes. For us it was the first award such high level and we're worried a little. But now we know how to behave on the stage with award in our hands. So welcome to the capital of humor, sun, and positive - to Odessa!"

Brand On with TV channel GTV will make a TV project "Festival's Diary". Inna Karagan, PR-manager at Brand On will report about all festival events, parties, workshops and master-classes.
http://kiaf.com.ua/
http://www.facebook.com/kiaf.com.ua
http://twitter.com/kiaf_ua
Next Page