4 may
Organizing Committee of Kiev International Advertising Festival closed reception of entries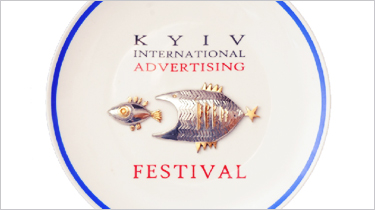 And here are the first results of the festival.

1504 entries will compete in 14 contests for awards of 12th Festival. They were registered by 335 participants from 17 countries in Europe and Asia.

Traditionally, the greatest number of entries is from Ukraine and Russia. We also admit big activity of colleagues from Belarus, Kazakhstan, Armenia, Latvia, Lithuania, Estonia, Azerbaijan, Georgia and Moldova. Also in Festival program will fight agencies from Spain, Israel, Slovenia, Bulgaria, Finland and Switzerland.

In general, if we compare the statistics of the last year, the number of participants in 2011 grows up on 14%, the number of entries increased by 17%
| | | | | |
| --- | --- | --- | --- | --- |
| | 2011 | 2010 | 2009 | 2008 |
| Entries | 1504 | 1289 | 1468 | 2001 |
| Participants | 335 | 293 | 381 | 501 |

Also growth up quantity of local and regional agencies: this year in Festival program take part not only large network agencies but debutants which first time takes part in KIAF.

However Organizational committee continues receiving the applications for accreditation. Everyone who wants to buy the accreditation and get opportunity to take part in 3-days seminar program, visit all festival parties, visit International Advertising Conference, and of course visit the 12th KIAF Winners Award Ceremony should send e-mail to festival@adcoalition.org.ua. The Organizing Committee promises See drive, Odessa humor and real advertising masterpieces from KIAF, Golden Drum, Epica Awards, MIAF, ADC * E and Cannes Lions.

The enter tickets to the 12th KIAF you can buy in any of the festival days at the place. Tickets for the 12th KIAF Winners Award Ceremony will be selling during the Festival days if the places are available.

Tickets to the club parties in Sculpture Garden of Odessa Literary Museum, real city sightseeing and best beach clubs in Odessa Riviera" and "Ithaca will be given only to the accredited participants for free.
http://kiaf.com.ua/
http://www.facebook.com/kiaf.com.ua
http://twitter.com/kiaf_ua
Next Page