6 may
KIAF's statistics as a mirror of advertising industry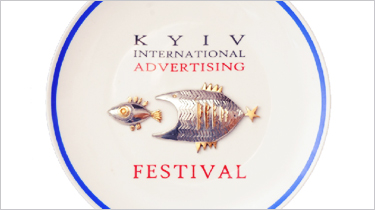 KIAF's Organizing Committee believes that festival statistics better then reports and or records shows main trends of advertising and communication market.

TV is a main media channel for most advertisers. So, 30% increase of Film contest will be expected by Organizing Committee.

Advertisers pay attention to non-standard communications with consumers, so increase of Creative Use of Media (+42%) and Marketing Services Projects (+41, 5%) will be expected too.
A growing number of experts on marketing and branding know that design is an essential component of marketing communications, so the number of entries of Communication Design is increased by 46%.

Also, for general global trend of falling newspaper circulation and outflow of advertising budgets from traditional print media will be expected decrease of Press categories. So, Press has 10% fall, and Press Craft - 12% fall.

This year most popular contests are: Film (207), Communication Design (200), Interactive (180), Press (160) and Graphic Design (140).

All statistics:
| | | |
| --- | --- | --- |
| | 2011 | 2010 |
| Film | 207 | 159 |
| Press | 160 | 177 |
| Outdoor | 113 | 115 |
| Radio | 51 | 46 |
| Film Craft | 124 | 75 |
| Press Craft | 76 | 86 |
| Radio Craft | 17 | 9 |
| Communication Design | 200 | 137 |
| Graphic Design | 140 | 137 |
| Interactive | 180 | 154 |
| Creative Use of Media | 74 | 52 |
| PR Projects | 31 | 28 |
| Marketing Services Projects | 75 | 53 |
| Advertising Campaign | 56 | 61 |
http://kiaf.com.ua/
http://www.facebook.com/kiaf.com.ua
http://twitter.com/kiaf_ua
Next Page