10 may
New KIAF's TV spot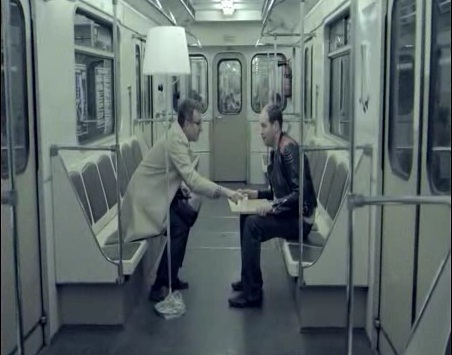 B.I.T.A. Advertising creates new KIAF's TV spot. It's broadcast on several regional TV-channels in Odessa, and on May 15 will be broadcast on of StarLightMedia channels (Novy, M1, ICTV, STB, QTV).

Svyatoslav Spector, creative director at BITA Advertising:
« We are trying to joke on the theme of advertising, we are self-irony, but in one moment we understand, that in every joke has to be a part of truth.
In 2006, we said: commercial breaks are useful for health...
In 2007, we stated main advertising credo: creators work to enforce to try something new ...
In 2008, we philosophized about the ubiquity of advertising: it is everywhere where life is...
In 2009, we joked about advertising effectiveness: someone should buy...
In 2010, in the crisis, we screamed: we believe in advertising!
In 2011 KIAF proclaims: attention, advertising works by influencing of consumer's life and that means high responsibility of creators.
But this is the second layer, for most attentive. And in the first - the easy comic story about the "fake", which serves as a tool in a hanging in the subway poster.
New TV spot hasn' t received Oscar, but by Hollywood style, I want to say thank-you speech to all whose helps us: our long-term partner - Patriot company, which helps us with technique and new partners with help us with postproduction- Mental Drive and Big Brothers companies.
B.I.T.A. Advertising
Idea: Alexandr Volodarsky
Creative director: Svyatoslav Spektor
Director: Maxim Ksenda
Camera-man: Dmitry Yurikov
http://kiaf.com.ua/
http://www.facebook.com/kiaf.com.ua
http://twitter.com/kiaf_ua
Next Page