18 may
Danger – viruses! And that is not viral marketing from KIAF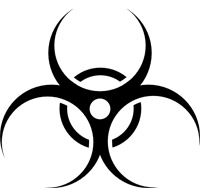 The Organizing Committee of the 12 Kiev International Advertising Festival found out about the mailing from the festival@world.com.ua (and maybe from some other e-mails), which contains the following text:
"The first day of the 12 international Advertising Festival has ended. In enclosure you can find a video spot which has taken the first place in the Best Creativity Category".
In the enclosure an archive with viruses is placed.
Please be careful. The KIAF Organizing Committee has never sent any video spots and does not plan to do this in future, there is no such category as "Best Creativity" in our list and the opening day of the festival is May, 26.
Forewarned is forearmed. We are looking forward to see you at KIAF in Odessa.
Next Page