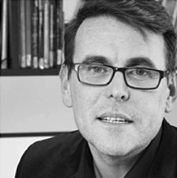 Hugh Boyle
Hugh has worked in the interactive media industry since its inception in the early 90's. He formed his own digital media production company in 1998, which was named UK digital agency of the year in 2002 and 2003.
He joined the Ogilvy Group as part of an acquisition in 2005. OgilvyAction is Ogilvy Group's brand activation network and with 81 offices in 60 countries is fast becoming the global market leader in 'Digital Activation' and the use of technology throughout the path to purchase
Since joining Ogilvy, Hugh has established a £5m digital business at Ogilvy Action in London and is now developing new digital operations in 15 other Ogilvy Action locations around the world.
Throughout his career, Hugh has worked with Coca-Cola, Virgin Atlantic, Kodak, Motorola, HSBC, Toshiba, Panasonic, GSK, Johnson and Johnson and Volvo and Vodafone.
Over the past two years Hugh has worked proactively to develop client solutions using many of the emerging technologies and channels in the digital space, such as mobile, social media and near field communications.
Hugh is a highly motivated, positive, strategic and creative thinker with a deep understanding of the importance of digital technology across all communications disciplines and channels.
←
Back